THE PROJECTS
//

SHOWCASE OF OUR PROJECTS.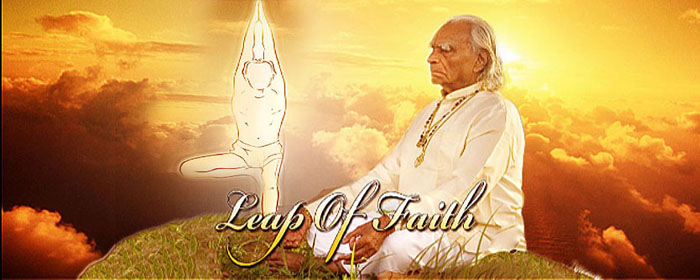 Leap of Faith | 2009
An English Documentary
'Leap of Faith' is the true story of how this puny little boy became the worldwide phenomenon of BKS Iyengar, bringing health and happiness to millions across the globe. It's an adventure like no other because it's the story of how one, so deeply affected by physical malaise, undertook the journey within, curing all his physical ailments and infirmities with the precision of a surgeon excelling in the science of Yoga;transforming the body right down to the cells through the scalpel of incisive attentive awareness. In so doing, he discovered new worlds within, arriving at the zenith of the Yogic adventure, the very core of his being: the blissful state of pure consciousness.

B.K.S. Iyengar is a Yogi, a philosopher, a scientist and an artist, whose name is synonymous with precision and perfection in Yoga. His book 'Light on Yoga' is the bible of Yoga. 'Leap of Faith' peeps into the endearingly simple lifestyle of this extraordinary man. It is a saga of courage and faith, of chance meetings on chosen paths, of perseverance in the face of insurmountable hurdles, of the triumph of the human spirit and it's union with the divine consciousness.

His Leap of Faith will inspire you to embark on a journey that will change your life forever.