THE PROJECTS
//

SHOWCASE OF OUR PROJECTS.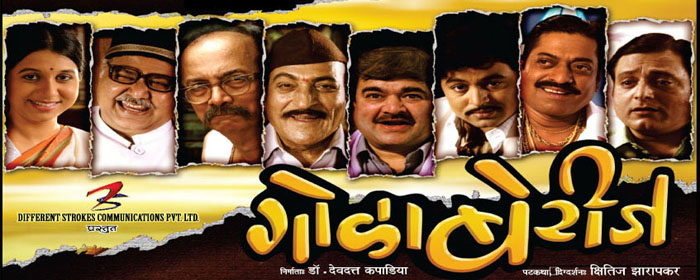 Golaberij | 2012
A Marathi Film
Different Strokes Communication has shouldered the responsibility to pay tribute to Maharashtra's most respected and versatile personality and legend, Shri Purushottam Laxman Deshpande (popularly known as Pu.La.) through their first Marathi film, titled GOLABERIJ.

This mega budget and multi-star cast film is a semi-fictional biography of Pu.La. where he himself encounters the popular characters created by him in his literature (characters such as, Antu Barva, Hari Tatya, Sakharam Ghatney, Rao Saheb and many others ) at various stages of his life. It's an inference of what could have been the journey of the writer's life based on his writings comprising of 27 books and documentaries and 5 feature films.

This unique task to bring together these different characters portrayed by Pu.La. on the silver screen has been conceptualized, written and directed by Kshitij Zarapkar and produced by Dr. Devdatt Kapadia. CAST SATISH SHAH, DILIP PRABHAWALKAR, DR. MOHAN AGASHE, SANJAY NARVEKAR, AVINASH NARKAR, SUBODH BHAVE, MANOJ JOSHI, MUKTA BARVE, BHARGAVI CHIRMULE, PRASAD OAK, SHARAD PONKSHE, PUSHKAR SHROTRI, HEMANGI KAVI, VAIBHAV MANGLE, SATISH PULEKAR, ABHIJIT CHAVAN, JAYAWANT WADKAR, VIDYADHAR JOSHI, KSHITIJ ZARAPKAR, KAMALAKAR SATPUTE, BHALCHANDRA KADAM, VIKAS PATIL, DUSHYANT WAGH, SANJAY SUGAVKAR, MANOJ TAKANE, PRANALI LONDHE AND OTHERS. NIKHIL RATNAPRAKHI AS P.L. DESHPANDE. NEHA DESHPANDE AS SUNITABAI DESHPANDE.